Safe & Durable
Recycled Rubber Flooring
If you're looking for rubber flooring, we've got it.
NexGen Systems is a leading distributor, supplier and installer in Puerto Rico and the Caribbean of high quality molded recycled rubber mats and recycled rubber flooring. Our recycled rubber products are for both indoor and outdoor applications. Some of our environmentally friendly products include: Interlocking Weight Room Rubber Flooring, Fitness Rubber Flooring, Playground Safety Rubber Surfacing, Industrial Anti-Fatigue Flooring, Dog Kennel Flooring, Equine Stall Mats and Flooring, Rubber Roof Pads and custom OEM solutions.​
Our recycled rubber products are manufactured using a vulcanizing process which utilizes as its base, rubber truck tire buffings that have never touched a landfill. Our recycled rubber flooring offers excellent cushioning while creating a safest, durable and slip resistant surface.
Fitness

Weight Rooms

Yoga Centers

Gyms

Locker Rooms

Playgrounds

Water Play

Schools

Day Care Centers

Baseball & Golf Discs

Boat Docks
Driveways

Walkways

Patios & Decks

Garage

Rooftop

Industrial

Rinks & Recreation

Shooting Ranges

Dog Kennels

Equine

Dairy Farms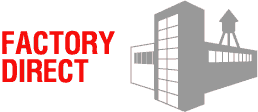 We will assist you in choosing the proper and most cost-efficient recycled rubber flooring for your particular installation. With our low factory-direct prices you'll save money.